"Tell me and I forget, teach me and I may remember, involve me and I learn."  Benjamin Franklin
Many of us ponder what our children really need from us as parents.
I think we are here to guide them, provide the best we can for them, and nurture the people they are in the process of becoming. Each parent offers something unique to their child's wellbeing and overall development. In honor of Father's Day, let's explore how dads can graduate from a good dad to so much more including, being a good friend and role model.  It is creating a lasting relationship that will grow and evolve as both parent and child do in the natural progression of life. In this way, it is possible to raise strong and emotionally healthy boys and girls.
We live in a world where – for the most part – both parents work, and parenting becomes a time management issue. How can we overcome the myriad demands of life and effectively raise our children simultaneously? Let's face it, there are a lot of distractions out there—so many, we sometimes find it challenging to meet our own needs. Sadly, it becomes very easy to unintentionally show children they are not as important as the work we do or the responsibilities we must tend to.
A few years back when my oldest son, David, was about nine-years-old we made plans to go out to dinner—just the two of us.  I came downstairs calling out to him, "Let's go!" He looked up at me and said, "Are you going to dinner like that?" I was dressed well, but casual.  As I asked why, I noticed he was wearing grey dress pants and a striped button down shirt.  All decked out for the occasion, he responded, "Aren't you going to get fancy for me, like you do when you go out to dinner with your students and friends?" My heart absolutely melted. In his own way, he was expressing that he wanted going out with him to be as important and as special to me as it is with others in my life.  I immediately ran upstairs to change and put on make-up.
As a mom of two boys and two girls (one very recent), I have come to understand that sons and daughters require customized parenting—raising a boy versus raising a girl is different, and it's in their best interest that we vary our parenting styles. There are still misconceptions and stereotypes about boys and men, which filter through the media, through school systems, video games and television. We've all heard the saying, "Boy's don't cry." For the longest time boys have been raised to believe that showing emotion is a sign of weakness. We are told that boys naturally have more energy, are more active, and innately more mischievous than girls, and therefore require more discipline.
This belief about what masculinity should look like is rampant in today's society. The idea of what a boy "should be" almost takes away our ability to nurture them for their unique selves. No one should be anything other than who they are. Sadly, parents, friends and teachers can be the biggest perpetrators of this conception.
How do we raise emotionally healthy boys and girls in today's world?
First, our job is to create a safe environment where children can be in touch with their inner feelings, where they can feel free to express a range of emotions, from sadness and fear to love. In a nurturing home, boys and girls learn to have empathy toward others. They learn that there is nothing wrong with boys crying or being sensitive—an important lesson for both genders. By showing them it's ok to feel, they will begin to understand, develop, and harness their emotions in a way that fosters compassion and confidence.
Boys need healthy heroes and role models, and for the most part dad is first in line. Michael is such a wonderful role model for all of our kids, not just our boys. He is a beacon of understanding, sensitivity, common sense, and strength. Boys need someone to guide them and encourage them. They need a role model who is accessible and real, not a popular superhero—a real human being, a spiritual hero to learn from.
One of the characteristics I love most about my husband is that he feels so completely and loves so completely, that it is natural for him to express himself completely, as well.  I am thrilled my sons and daughters have him as their role model.  My sons will learn that it is ok to express their emotions and my daughters will learn to appreciate that quality in a man.
In Kabbalah, consciousness is key. It is believed that we are each born into a family for a specific reason. This reason is what kabbalists call tikkun—the work we are meant to do so we may correct an aspect of our selves that we are negatively connected to, such as our ego or a need to always be right. In order for us to live the happy and fulfilled lives we wish for, to reveal our ultimate potential, and accomplish what we came to this world to do, we must undergo a process of change. Sometimes we change on our own and other times growth occurs in response to people or events around us. Therefore, it is not our place to raise mini versions of our selves, but to provide children with the tools and supportive environment they need to grow into the people they are destined to become.
Our parents can be our greatest teachers. This doesn't always mean they've earned the Parent of the Year award. Our greatest teachers are sometimes examples of people we do NOT want to become. Perhaps you were brought up in an emotionally repressed environment; perhaps you wished your parents had been different. The truth is, your parents were exactly who they were meant to be. Wellness expert, Gweneth B. Rehnborg, points out that we often create our own narratives about who our parents were or were not and how they are responsible for who we've become. The danger is in projecting; Rehnborg writes, "Parents want the best for their kids, but sometimes, without even realizing they're doing it, they conflate their own insecurities, disappointments and dreams with those of their children causing everyone to feel like they don't measure up."
It is important that our children always feel safe to share and express their thoughts and feelings. I recently wrote about my 14-year-old's struggle with his feelings about my pregnancy. He became uncomfortable with how I looked—a different version of myself than he was used to, being too young to remember me pregnant with his other two siblings.  It was hard to for him to come to terms with a being growing inside of me. Seeing this, I needed to create a space where he didn't feel judged and was able to talk it out with me. Children—especially boys—need unconditional love and support because they still feel pressure to "be strong." Showing them they can safely express their feelings is important. I believe that can really make a difference.
According to Ronald Warren, board member of the National Fatherhood Initiative, says involving your son in compassionate undertakings is imperative to raising healthy and aware boys. He believes that if fathers show their sons that, "Everything he does is important to you, then you can show him what is really important – and he will welcome it." Something that is crucial to Michael and I is that our kids learn to live a life centered on serving others. When I read this quote I felt a great sense of affirmation, since charity and community is an important aspect of Kabbalah and our lives.
In light of life's demands, it is essential that we show our children that they come first, and that everything else is secondary. As parents we tend to put emphasis on the wrong things.  While homework, bedtime, and eating well are beneficial to their overall wellbeing, nothing is more important for your children than knowing you believe in them and love them unconditionally.  While it's imperative to nourish their minds and bodies, we must also nourish their souls.
Remember, your actions and the way you conduct yourself is essentially how your children will learn to conduct themselves in life. Children learn by way of demonstration. Invite them to be a part of the things that you love as much as you are a part of the things that they love. Be affectionate with your daughters and sons, from the minute they are born. Don't be afraid to hug them, kiss them, and communicate how much you love them no matter what age they are.
Happy Father's Day!
THOUGHT INTO ACTION:
Tell your children you love them. Tell them you accept them for who they are. Show your sons and daughters they mean the world to you. Should they cry tell them to never be ashamed of those tears.
Recommended Posts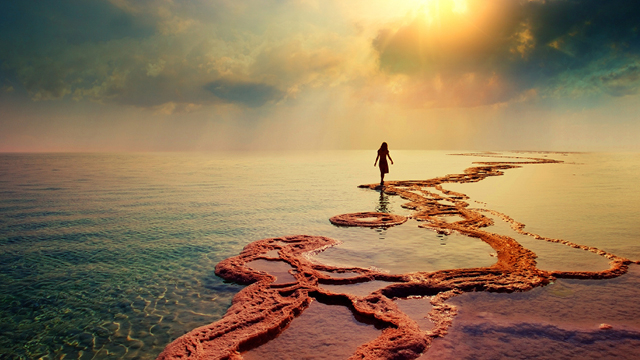 August 24, 2023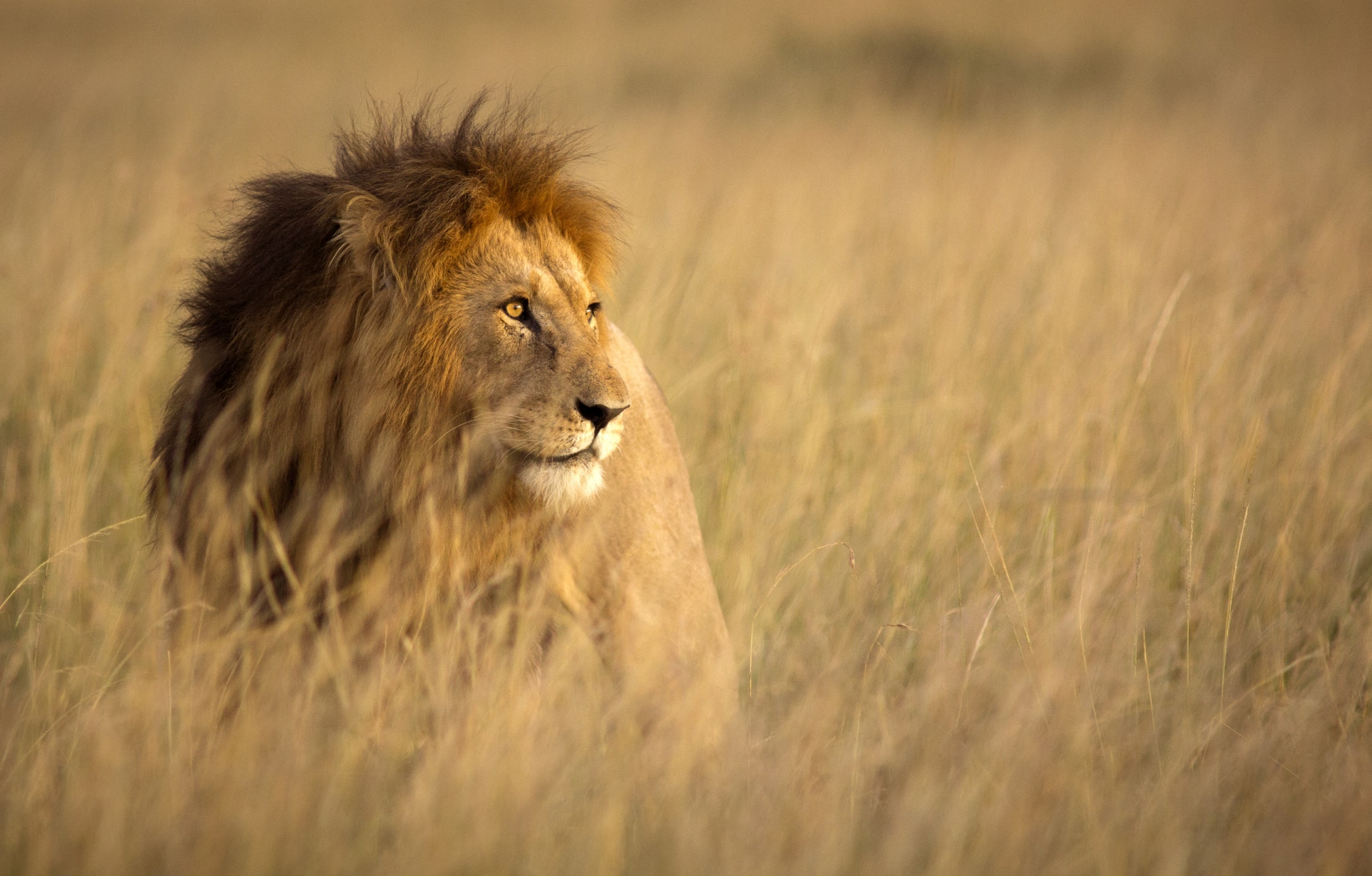 July 13, 2023