Be You!
"Be yourself; everyone else is already taken." ~ Oscar Wilde
Around my birthday, and at the start of a New Year with Rosh Hashanah shortly after it, I always find myself being rather introspective, and thoughtful about what's going on around me, my thoughts, feelings and actions, and how I would like to move forward into my next year. More than anything I feel humble to be given, god willing, the gift of another year.
The most important thing we can do for ourselves is just to be ourselves – our best selves. To live a life of authenticity we all have to be willing to let go of who we thought we should be in order to be who we really are. Being authentic means to be true to your values, which can be a hard thing to do, especially if you aren't sure what they are at times.
We need to have awareness of ourselves in the world, and our place in it. A life without authenticity is devoid of fulfillment, intimacy and purpose. Living each moment, each day, in every situation with authenticity is tough, but ultimately it takes a lot more work to deny who you are than it does to embrace yourself.  Though it may seem challenging to BE you, it is the most rewarding and fulfilling thing you can do for yourself.
Who are you? What are your core beliefs?
I read about this idea in This I Believe: The Personal Philosophies of Remarkable Men and Women, which was inspired by a popular 1950's radio series of the same name, as well as an international organization engaging people in writing and sharing essays describing the core values that guide their daily lives.
The book features eighty American essayists; from prominent men and women who are celebrated in literature, politics, human rights, sports, the arts, and more, to the unknown, everyday man and woman.
Each piece is thoughtful and provocative as each person shares and expresses, in great detail, what their own personal beliefs are and how they came to arrive at them. These essays focus not only on what can be learned in the moment, but over a lifetime.
In ushering in the New Year (Rosh Hashanah) and all the holidays that follow in this month, there is great value in writing about our personal beliefs. This is called a credo, which in Latin means, "I believe." I ask you today to write your credo.
The exercise of writing your own credo can be life-changing; if you take the time to do this, and I strongly encourage that you do, you will notice that it will help direct and focus all of your decisions going forward into this new year, as your authentic self.
Before you start, I want you to remember that beliefs are choices, and no one has the authority over your personal beliefs.  Your beliefs are in jeopardy only when you don't know what they are.  Understanding your own beliefs and those of others comes through focus, thought and discussion.
Choose your main belief and write it down.  This may require quite a bit of thought since you probably hold many beliefs. Aim for truth.  The second idea is to tell a story, perhaps at the moment when a belief was formed, tested or confirmed.
I would like to share my personal credo with you. I don't believe in asking anyone to do anything that I am not willing to do myself. It's called "In Change, There is Great Power."
I came to it when my world was turned upside down. I felt the injustice of having a child born with a disability, and the list of limitations doctors said he would have – things they said he would never say, do, or experience.  I could choose to embrace him, and enjoy the beauty of his soul and all he could offer. I could choose to be bitter, betrayed by my body, distant from my husband, less present with my first child, or I could choose change.  I could choose to persevere regardless of the present circumstance.  I have come to know that strong people are committed to change and growth every day of their lives.  They live their lives with values, passion and dreams when others may not acknowledge, affirm or agree.  I could have stayed in the state of mind of reading people's faces that I passed, staring at me and my newborn, wondering what they saw, wondering if they pitied me.  Could they tell he was different?  Or I could choose that in change there is great power; that I do not want to be the person that is invested in others' opinions of me.  I chose freedom.  I chose change, because in change there is great power.
Each one of us is deserving of greatness.  My husband always says, "Greatness is not reserved for the great; the great are those who have risen to meet their destiny."  Being who we are, and living our lives with truth and honesty is part of that destiny. Be You. Be disciplined in your pursuit to be authentic. And as Bob Andrew so eloquently says, "Rather the pain of discipline than the pain of regret."
Journal:
What is your credo and why?
Recommended Posts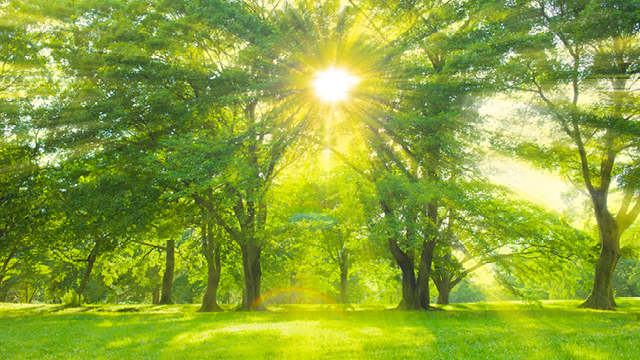 September 21, 2023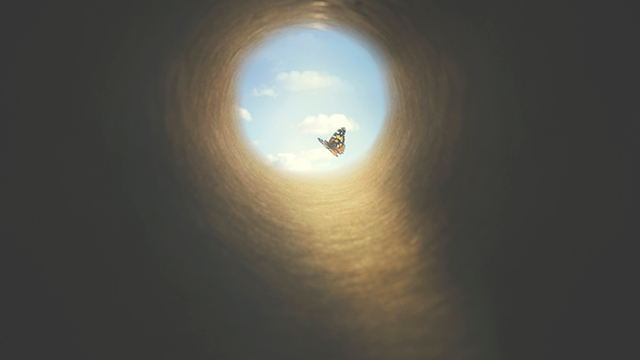 August 31, 2023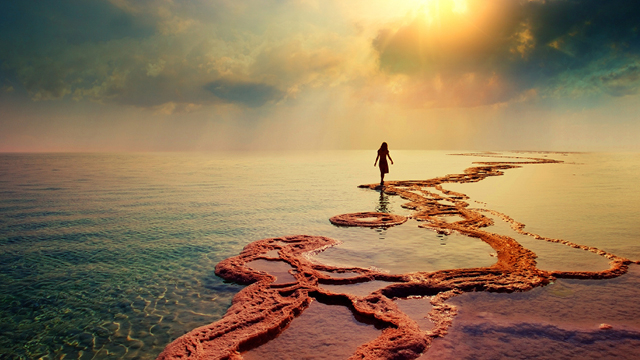 August 24, 2023