"Since you get more joy out of giving joy to others, you should put a good deal of thought into the happiness that you are able to give" – Eleanor Roosevelt
Desire is a universal instinct; we all experience it and, at any given time, we are all seeking or wanting for something. While this is a fact, not all desires are created equal. In kabbalistic terms, there are two ways to categorize our desires: the desire to receive for the self alone, which includes any desire that is purely focused on the self, and the desire to receive in order to share. The latter pertains to any desire we have that includes giving something back to the world.
For example, two people could have the same desire to write a novel. One of those people will daydream about winning the Pulitzer for Fiction and becoming famous for their brilliance. Another will visualize all the people who might find solace in their story about overcoming struggle. Same desire, but two very different objectives, right?
The Light of the creator – some call this Light God or a higher power – has an abounding desire to share and our souls are comprised of that same light. When we elevate our desire to a place of wanting to receive so that we might share, we align with this energy. The idea is to be a constant giver in everything you do from the mundane to the miraculous. What is most important is the consciousness behind the giving.
Kabbalists teach us that we can spend our entire lives doing what's natural and comfortable for us and, at the end of this relatively pain-free life, we'll think that we've accomplished great things. But this is an illusion, and it is the first place we can begin to elevate what it is we are desiring from life. A desire to reach the end of our lives unscathed and with as little suffering as possible might seem like a worthy cause, yet it is the antithesis of our purpose in the world. We were designed to go against our nature, to bust through our comfort zones, and to live and give in extraordinary ways.
The person that immediately comes to mind for me when I think of this principle in action is Keanu Reeves. He has had what many would describe as an incredibly successful career as an actor; he's nearly a household name. He hasn't won an Oscar and is rarely on the cover magazines or in the hot seat on talk shows. What he has done though is even more inspiring.
When working on the sequels to the Matrix, he reportedly negotiated a back-end deal that included circulating a fraction of his paycheck throughout the costume, special effects, and design teams claiming that their contribution was just as crucial as his own.
He is known for wanting to know everyone's names on set, has personally helped crew members through family crises, and has taken pay cuts in order to help solidify production on films like The Devil's Advocate and The Replacement.
Most notably, after paying nearly $5 million to help his sister successfully battle leukemia, he now runs a private cancer foundation aimed at helping various children's hospitals and funding cancer research.
He may not be on the cover of People's Sexiest Man Alive issue and he may not be walking red carpets and lounging on yachts, but I would consider him to be one of the most successful actors in the world because he has used his fame and inexhaustible financial means to help others.
Now, you don't have to be a famous actor or exorbitantly wealthy to give in this way. The crucial component for any giver is the energy that the gift holds for him or her. Transformative sharing is not defined by money or time but by going against our habits and instincts in order to achieve our true purpose.
A simple personal inventory is enough to get to the root of any desire we have. Questions like:
• Do I want to see my name carved above the entrance to a building?
• Do I want to just feel like a good person?
• Is this geared toward propelling my growth or will it only look that way to others?
Elevating our desire means transforming how we share, giving against our comfort level and even giving when we least want to. Kabbalists practice this type of sharing because they have come to understand that the most sensible way to further our own interests, find our own freedom, and glimpse our own happiness is often not to pursue our goals directly but to look for ways to support other people's interests – to help other people free themselves from fear and pain, and to contribute to their happiness.
No matter what your desire is, you should first build a desire to share in radical ways. In order to shift into this transformative sharing, you start with an uncomfortable action, something that offers a level of challenge – that goes against what is comfortable for you in your daily life. For example, if someone gives millions to charity while treating his employees terribly on a daily basis, the shift for him would not be to donate more but to practice kindness in his workplace. Someone who is kind and generous to their friends and family but hesitates to give to a homeless person can practice giving in those moments when they would otherwise judge.
It goes without saying that it's nice to share, no matter what. But real growth only occurs when we give of ourselves in ways that are uncomfortable for us. When we build our desires around how we can give more of ourselves, we're elevating from an ego-based desire to living with purpose. Because through this means of sharing, you will experience even more joy and abundance in your life, a more fulfilled sense of self, and the deep feeling of gratitude that comes from lighting up others with your generosity. When we give to others, we give to ourselves. Lack becomes obsolete.
THOUGHT INTO ACTION
What do you desire from life? How can you elevate this desire by looking for ways to transform your sharing?
Recommended Posts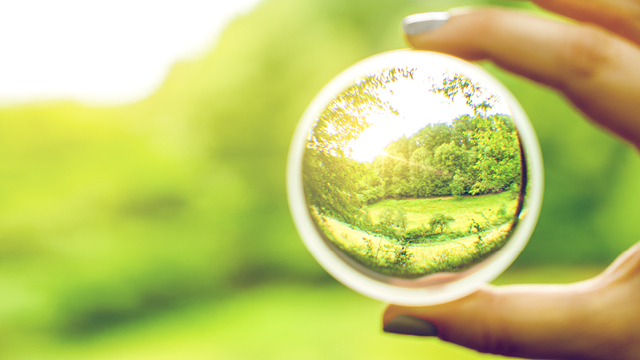 November 30, 2023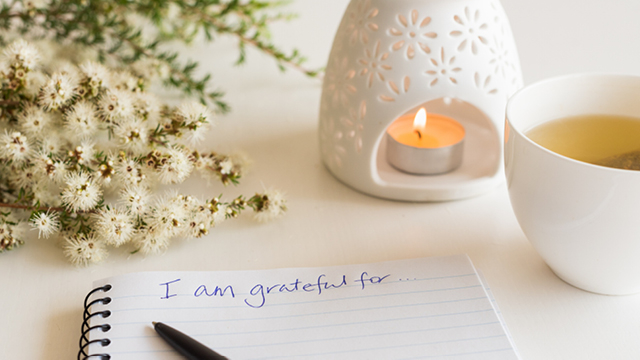 November 21, 2023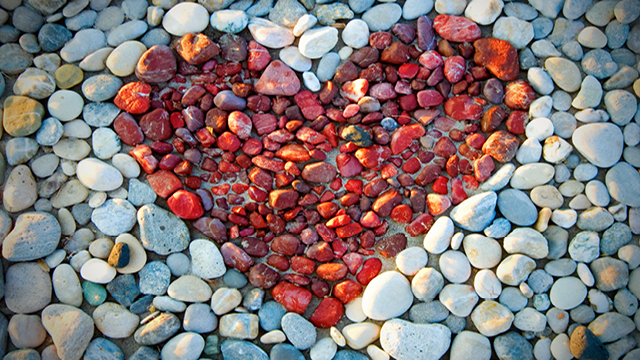 November 9, 2023