My 14-year-old son dashes toward me enthusiastically announcing, "I'm so excited for Dad to come to my baseball game and record it for you to watch!" He eagerly asks, "Will you watch the video Mom?" I tell him—what I think will be good news—that I won't have to watch it on video, because I am able to come to his game. And to that, my son becomes quiet. He shifts from one foot to the other, his eyes restless as he scans the room, desperate to avoid making eye contact with me. Muttering, "It might be a better idea if Dad just comes to my baseball game and he can record it for you to watch." I turned to him, perplexed, asking him why, if I could come would he prefer me to watch it on video? He repeated a few times, in a soft voice, "No, no. That's okay. Dad will record it for you."
When I made him feel comfortable enough to discuss this, he admitted that among his peers, my 8-month pregnant body made him a little uncomfortable. While I know he doesn't mean to be as insensitive as he sounds, my ego was a little put off. I wasn't upset at him or angry, but in all honesty it did make me quickly announce that it was time for bed.
David has an intense discomfort when it comes to things like blood, vomit, and I have discovered in the past 8 months, pregnancy, too. He literally has a physical, mental and emotional aversion to all of the above. I have tried to see it from his perspective, and I can on some level appreciate that this pregnancy must make him feel that for the time being, I am like an alien, and inside of me grows a tiny human. It's quite foreign. I get that.
During my pregnancy he's been physically uncomfortable hugging me at times. Once, he saw the baby move through my shirt and had to run to the bathroom, nauseated and sweating. It's a personality quirk and as ego-crushing as it is sometimes, for me anyway, I try to put aside my initial shock and not take it personally. I also remind him that this is how he also entered the world. That's the only way I can help parent him through his process. When my thoughts, words and actions come from a place of the ego, my ability to express love and empathy is compromised. Most recently, I came into his room to kiss him goodnight and he suggested that I simply say goodnight from the door; just in case I go into labor while kissing him goodnight. It's quite comical actually!
We sat together the other day and talked about his aversion to the natural processes of the human body, and I asked him if he was going to be like this with his wife someday. He assured me that he would not be, because he expects to be far more mature at that time. He has a point and I suspect that is true.
I see my job as a parent as getting to the core of his reaction, by allowing him the space to share his thoughts, by actively listening, by letting him feel heard and accepted, and then working with him to get him to the place he needs to be (rather than perhaps where I think he should be.) Once I have an idea of what he's experiencing, we can explore the source of his thoughts, reactions or feelings. We discuss whether his observations and conclusions are accurate or inaccurate, and if this is something he is happy with, or would like to change his perspective about. I never respond to anything he says with phrases like "that's not nice!" or "why on earth would you think that?" I never directly say nor imply that he is wrong, or insensitive.
My intention is to create a space where he feels safe in sharing with me. In order to help him in his growth, I can't allow myself to take anything he says personally, because once I do that I lose the proper mindset to ask him the right questions. And I know my son loves me, truly. The issues he is having, although it's "technically" about me, it's not really about me at all.
I have always been cognizant to not label any of my children. Specifically when my children started to notice differences in my second son, in Josh, and his ability to do things, which other children could do with greater ease. I expressed that everyone is different. For instance, Josh is great at basketball; he's even better than some children older than him. While he is an ace on the basketball court, he's not quite as masterful in other areas that may even seem quite simple. Just as I do not assign any of my children negative characteristics (insensitive, wrong, etc.) neither do I assign them positive characteristics like smart, athletic, talented or pretty. Labeling in general limits children to being good or bad at one thing. Recent studies reveal that while your child may in fact be very smart, or very athletic – if you place your focus predominantly on their ability, it can actually backfire as a result.
Dr. Caroline Dweck, the Lewis and Virginia Eaton Professor of Psychology at Stanford University, has performed a series of studies over the years, denoting the negative effects praise has on children. In a 5th grade study, Dr. Dweck gave a simple nonverbal IQ test consisting of a series of puzzles to each student. Once each of them had completed it, they were given their scores and a single line of praise. Half of the students were told, "You must be smart at this," while the other half were told, "You must have worked really hard." For the next round of this study, each child was given a choice; they could either choose a similar puzzle or a more challenging puzzle. I find the results of this "option" fascinating. 90% of the kids who were commended for their effort chose the more challenging puzzle, while the majority of the children who were praised for their intelligence opted for the similar, easy-going puzzle.
Dr. Dweck's study reveals that "smart" kids are afraid to try new things because "to fail" is not "to be smart." They would rather maintain the image of being smart than risk failure. However, she explains that,  "emphasizing effort gives a child a variable they can control, and they come to see themselves as in control of their success."
Kabbalists teach that unwavering effort is the only way to fulfillment and growth. What Dr. Dweck discovered in her research is that those who think that innate intelligence is the key to success start to disregard the significance of effort. The overarching message she conveys to parents is to become very specific about our praise, and focus on process rather than outcome. Research has shown that children who have been extolled as intelligent all their lives have a greater propensity to cheat because they have no strategy for handling failure.
This study on praise got me thinking. As parents, are we 100% aware of why we praise our children even if they don't deserve it? We're not doing them any favors by being dishonest. I think that lavishly and unconditionally lauding them is often wishful thinking on a parent's behalf. Perhaps by telling them how wonderful and talented they are, some parents try to soothe their own anxieties about being working parents, or not spending enough time with their kids, or parents simply try to save their children from some embarrassing childhood experience they had as a child, or failure altogether. But failure is, as we come to know, what ultimately leads to success. Perhaps we see our children as extensions of ourselves, instead of the unique people they are and one day will become, with their own processes to navigate, and their own goals to fulfill and potential to reach. We need to be aware of how we choose to express our love for them, and how our anxieties of not being there enough are manifested.
Nurture your children for the people they are, not for who you want them to become. I believe that our kids are not really our kids, in the ownership sense of the word. We are just here to help guide them to manifest their goals. When we don't label our children as "our children" and listen to them as fellow travelers on life's path, as another person sharing a human experience, then you will find yourself having real conversations and sharing real emotions. Don't be afraid of this. A beautiful transparency happens when you let go of scolding, herding and the parenting mindset. Your children get to see you, as you are, doing the things that you love and communicating in an honest and real way. I strive to live in such a way that my children see my passion and drive every day. This is one of the important lessons they see rather than one that can be taught. Be authentic with your kids and they will follow your example.
I remember when David was born, my appreciation for his mere existence was overwhelming. The touch of his mouth on my neck, the smell of his skin, his delicate skull with a head of hair that stood straight up, cradled in my hand. Any sound he uttered to me was heavenly. Now, in a different stage of his youth, I've discovered that when they get a mouth on them (around puberty) suddenly that appreciation I so overwhelmingly felt, in all honesty, feels a little underwhelming. My love hasn't changed for him, but only the appreciation that I feel has changed on "certain days".
Then there are reminders in life, things that come up, tragedies in the news reawaken appreciation and suddenly the love we feel comes rushing back. It's very healthy to be aware that the disconnected feelings we have sometimes towards those we love most isn't really accurate. My love for my son is unconditional (no matter how repulsive he finds my pregnancy!)
Unconditional love is not about what one can gain from another person, it isn't about power, wealth or self-esteem. Unconditional love is about loving someone at their core, their essence; you love them just because they exist. To be loved or to love unconditionally is to value the characteristics in a person that are a manifestation of the person's core self, their essence. It comprises the actual principles by which they live through their behavior and their actions, and the only expectations of unconditional love are to be heard, to be respected and to be treated with human dignity.
When children know they are loved unconditionally, they feel safe and are able to fulfill and manifest their potential, despite getting a C on a math midterm, or missing that throw at second base.  By supporting them unconditionally we encourage them to pursue meaningful things, because sometimes all you need is someone to believe in you when it's too hard to believe in yourself.  That's the power of unconditional love, honesty and careful praise. By not assigning them with any one thing, we allow them to become so many things. Love, after all, is the nourishment that humans need to fulfill their greatness, whatever form that may take.
To my children: David, Joshua and Miriam,
May you all take on whatever form you need, to fulfill your own unique greatness.
Happy Mother's Day!
THOUGHT INTO ACTION:
For what do you praise your children? Are you being genuine, or are you overcompensating for some other lack? Listen, be honest and be specific. Write a journal of every time you praise your child, and see if there is an unhealthy pattern you can change into something more productive. I would love for you to share your observations with me in the comment section.
Recommended Posts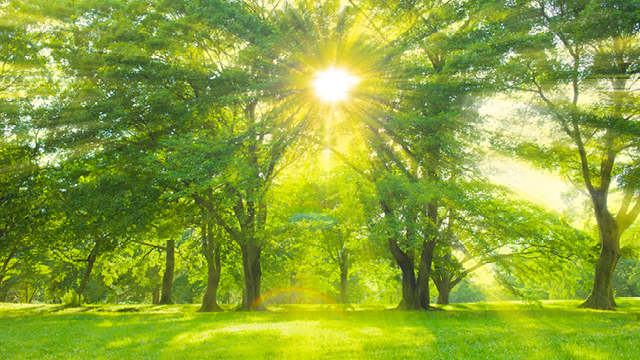 September 21, 2023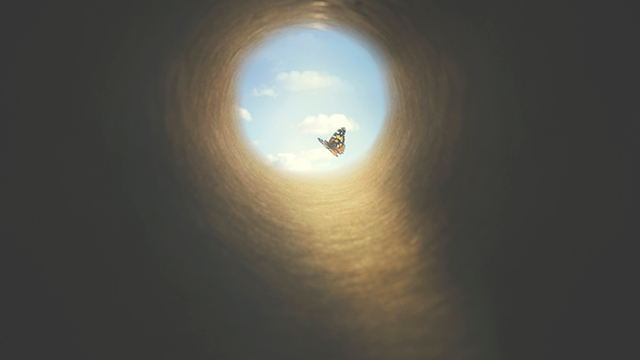 August 31, 2023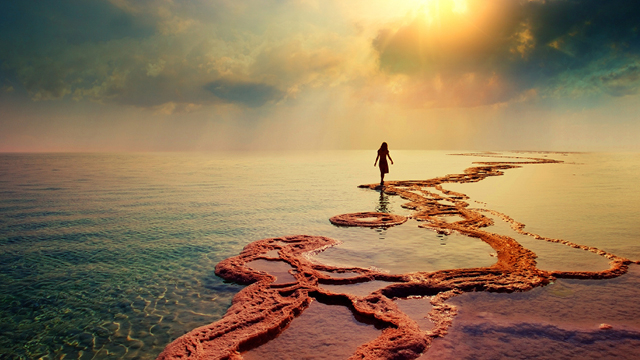 August 24, 2023