Welcome to the first of two whole months of Pisces!
Pisces is the only month out of the Hebrew calendar that occasionally repeats itself in a single calendar year. Because of the difference between the lunar and the solar year, a second Pisces is added – about 7 times every 20 years – to balance them out. The months are then referred to as Pisces I and Pisces II and yes, we get a double dose of powerful Piscean energy.
Kabbalists teach that the month of Pisces brings an opportunity to draw down joy and happiness from the Supernal world, which offers an infinite well of splendor. This year, we get the opportunity to fill our cups twice.
Every situation is an opportunity to create everlasting joy. We may think that the outer picture needs to look and feel a certain way before we can feel happy when in reality, creating joy in times of challenge is what brings us feelings of fulfillment. Rav Brandwein explained this as well, saying that when we can live with the consciousness that true happiness is a gift from the Creator — and that that gift comes by way of transforming ourselves — we are able to maintain greater levels of joy in our lives no matter how difficult the situation. Put simply, we can create joy in any moment if are we are open to shifting our perspective.
How much joy and fulfillment would you say you experience on a daily basis?
That's right. Daily.
If the idea of daily joy seems like more of a daydream than reality, you may be suffering from a chronic lack of fun.
The Merriam Webster Dictionary defines fun as "enjoyment, amusement, or lighthearted pleasure." I might define it as "something as necessary as meditation, eating dinner, or exercise." The idea of taking "fun" seriously might seem counterintuitive, but science tells that the effects of "play deprivation" can be damaging to your mind and body — often manifesting in a host of insidious ways.
The Washington Post published an article recently that described the importance of play for adults. While we understand the psychological benefits of play for children, we need to also recognize that the benefits of play continue long into our lives, and that play manifests differently for all of us. What one person recognizes as fun will not be what another person recognizes as fun, making it a uniquely personal experience–but one that is as common as working or eating.
Psychiatrist Stuart Brown, founder of the National Institute for Play in Carmel Valley, California, says, "Play is a basic human need as essential to our well-being as sleep, so when we're low on play, our minds and bodies notice. Over time," he says, "play deprivation can reveal itself in certain patterns of behavior: We might get cranky, rigid, feel stuck in a rut or feel victimized by life. To benefit most from the rejuvenating benefits of play . . . we need to incorporate it into our everyday lives, not just wait for that two-week vacation every year."
Here are a few ways I like to incorporate a bit of play into my day:
Impromptu Dance Parties
 You can throw a dance party almost anywhere even when you're by yourself. Loading up a playlist with some of your favorite tunes to move to can help you readily dance anytime you feel inspired. You can dance in the kitchen while making dinner, set dance timers to break long stints of homework, or even wiggle in your office while working on a project. (I am also addicted to my daily dance cardio workout.) Dancing has been shown to ward off everything from anxiety and depression to Alzheimers and Parkinsons, so it isn't just a silly way to play and get happy, it can also keep you healthy.
Play Some Games
 Whether it's a weekly family game night or a collection of brain game apps you keep on your phone, making time to play games is an easy way to infuse fun into your life consistently. It also boosts your creativity, your memory, and your neuroplasticity, as well as relieving stress and sharpening focus. My favorite app for brain games is called Peak and comes with a variety of "workouts" geared toward language, focus, memory, problem-solving, and coordination. The app even creates game series, mixing games from different genres, to give you a good time and a good brain stretch.
Coloring Isn't Just For Kids
 Just as play is not exclusive to children, neither is coloring! Coloring is cheap, easily mobile, and comes with its own host of benefits. It is inherently meditative, helping to bring you into the present moment. It dispels stress and negativity while boosting feelings of happiness and creativity. You also have to unplug from technology in order to do it. The best part is there are now tons of coloring books geared toward adults. My personal favorite is The Mindfulness Coloring Book by Emma Farrarons.
Whether these inspire you or not, the truth is that joy and fun can be found anywhere as long as you're looking. On a recent outing with my youngest daughter, we found ourselves standing in front of a sidewalk keyboard almost identical to the one Tom Hanks toe-tapped on with Robert Loggia in the movie Big. Sure, we could have just kept walking, but why? When you come upon a giant sidewalk keyboard, you must dance on it. And dance we did. It resulted in a few minutes of straight joy that we carried through the rest of the day and into the week.
Joy is something we all need and, more importantly, deserve. It is also the key to revealing our most fulfilled lives. Cultivating joy as a spiritual practice brings about a sense of wonder, positivity, and connection; connection to ourselves, to others, and to the Creator. Spend this month infusing every moment you can with as much joy as possible and watch life become a beautiful, fun-filled adventure.
THOUGHT INTO ACTION
What are ways that you can build fun and a sense of play into your everyday life? Share your fun practices with here in the comments.
Recommended Posts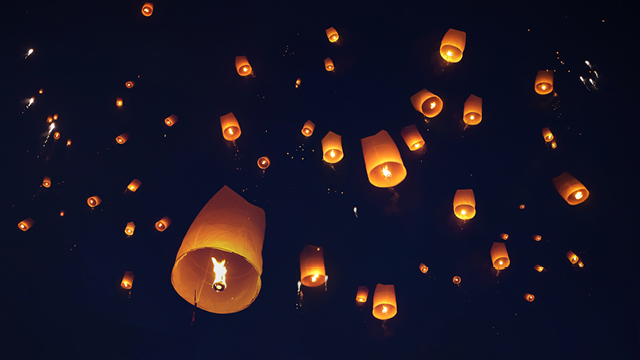 December 8, 2023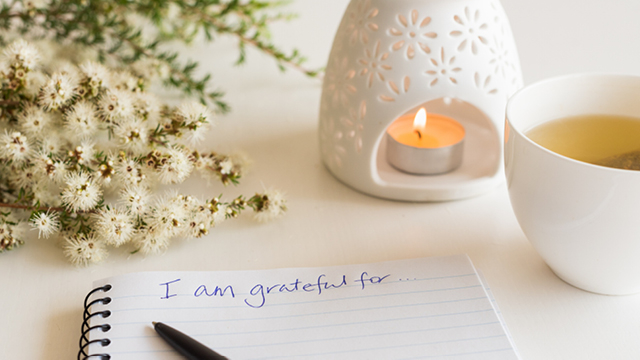 November 21, 2023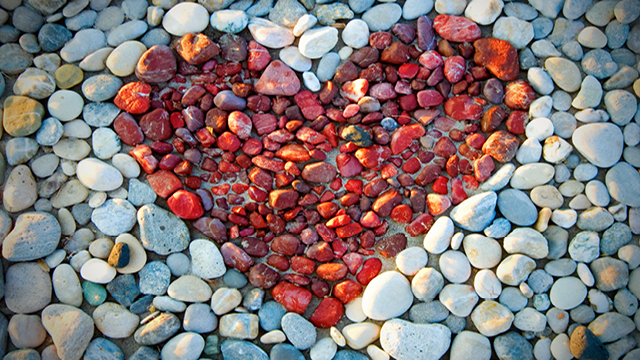 November 9, 2023