I was Lost and now I am Found
Love – one of the most widely penned topics in the world and yet, surprisingly, the most misunderstood.  Poets wax lyrical; singer songwriters sing of their heartbreak or deep intoxication; filmmakers show us red and purple sunsets, trees quivering in the wind – a couple in a loving embrace.
What we see in the movies is what I'll identify as Romantic Love – a passionate attachment between two people – the dizzy-room-is-spinning kind of feeling and your stomach is filled with butterflies.  We have been taught that falling in love with someone is about "following our heart, not our mind", that love by definition is "mystical and beyond reason", that "Love means never having to say you're sorry".  But if it is really love that we feel, then we do feel it for a reason.  The reason may not be conscious or accessible, but it does exist.
There is a reason we love. We are entitled to uncover a fulfilling, committed partnership – it's a natural healthy process to share a life, your heart, your bed and your soul with another human being. Two souls who reunite as one; restoring balance and striving to change not only themselves and each other for the best, but the world at large. This kind of love, this unconditional love, and conscious love is something to celebrate. And today I will do just that, because it's a day like none other.
Today is known as Tu B'Av, the 15th day of Av, more specifically Leo, and more commonly referred to as the Day of Love by the kabbalists. It is one of the most powerful days in the year, when the union between the sun and the moon begins; male and female aspects close in together, like two soul mates reuniting as one.  Should you encounter your loved one on this day, you are assured of an everlasting closeness with that person.  Ultimately earning a successful and loving marriage.  This does, of course, come with the prerequisite of investing in one another with true care and putting energy into the relationship consistently.
It was on this day fifteen years ago that I married the love of my life, Michael.
Each year I find it increasingly more challenging to speak about my husband. Perhaps this is because we become inexplicably closer, and bonded to each other – as one. It's strange, but he doesn't feel separate from me – he is an integral part of me, my soul, my heart, my life – it feels incredibly intimate to talk about him.  It's scary as well. The Zohar, the core kabbalistic text says that you should keep what is sacred to you hidden. So although it feels vulnerable to talk about this very personal and cherished relationship, I do find it important to share, even if it benefits just one person, it gives greater value to my experiences in life, both good and bad.
The first time I felt completely loved by the Creator, and could recognize and acknowledge this gift I was directly given was the day I felt the extent of Michael's love for me.
Two years before Michael and I were married, I suffered from anorexia.  I was 19 and it was the darkest and saddest time of my life. I felt so alone, so lost, and without a clue as to who I was. Throughout the process, I incessantly asked myself, "What is propelling me to starve myself nearly to death? Why would I do this to myself? What is it that makes me feel so empty?  What is so unfulfilling in my life that I would hurt myself in this way?" I didn't feel that I deserved love, or happiness, therefore I didn't give myself the permission or the voice to express any desires for myself, "How dare I ask for anything?" And while I was aware of my unhappy feelings, I kept the process alive through judgmental thoughts and feelings about myself.
Over those two years I did a lot of soul searching. I found my voice, and over time I learned to listen to it and respect it through actions and love. I found my belief system, and I finally managed to discover the root of my fears and uncertainty about the future.  I started to become more of the person I wanted to be; I could see who that person was – not that I was her when I met Michael – that fateful day was still to come.  Life is all about timing.  I had to find and love myself first.
People often talk about wanting to find their soul mate, or some version or variation of that. But in order to attract that level of soul, one needs to go through their own spiritual process, to become that level of soul themselves. Until this happens they will never line up. If you are attracted to someone who is expressive and emotionally accessible and likes to speak their minds, while still being considerate of other people's feelings, it's important that you check yourself, to ensure that you possess those qualities in yourself. You need to be what it is that you seek out and desire in your partner.
We need to understand on a conscious level that we are attracted to qualities that we wish to awaken in ourselves. The awakening—this process—can be challenging. Nothing worth anything comes easily.
My process was difficult, long, scary and lonely, but what I found at the other end was me, and the one waiting for me was Michael; as if over night, the spark was evident, the connection clear and undeniable.  At the age of 23, Michael 24, we were wed. Nine months after that day.
In looking at Michael, it's clear to see his depth, his spirit, his truth… I couldn't see mine at the time. But being loved by this amazing soul allowed two things to happen. I learned to love myself as I was, and a huge desire to shed aspects of myself that didn't really serve me was awakened – I finally became clear about who I wanted to become. That's the power of unconditional love.
Knowing that we are loved unconditionally makes us feel safe and able to fulfill and manifest our potential.  It encourages us to pursue those things that are meaningful to us, because sometimes all you need is someone to believe in you when it's too hard to believe in yourself.  That's what Michael gave me, that's what he awakened. He reassured me, and I in return him, that love is the nourishment that humans need to fulfill their greatness.
Unconditional love is not about what one can gain from another person, it isn't about power, wealth or self-esteem. Unconditional love is about loving someone at their core, their essence; you love them just because they exist. To be loved or to love unconditionally is to value the characteristics in a person that are a manifestation of the person's core self, their essence. It comprises the actual principles by which they live through their behavior and their actions, and the only expectations of unconditional love in your relationship are to be heard, to be respected and to be treated with human dignity. It's the foundation of a happy relationship, and it is attainable for absolutely everybody.
It is a birth right to be able to have this experience with somebody else. And on this very day, the 15 of Av, you have the best chance of meeting that special somebody. On this day, it is believed by kabbalists, the Ari in particular, that the union between the sun and the moon gives us greater power than any other time of year.
The month of Leo is understood as being a "dangerous" time of the year, only because the amount of energy is tremendous, and is more than we are able to handle. This is why we ordinarily take very special care during the month. Remember my sunscreen reference in the "New Moon of Leo" post a few weeks ago... But on Tu B'Av there is total cosmic balance, which supports every relationship under the sun. Be it a business partnership, or love relationship – any new beginning. And in order to connect to it, all you need is to understand its significance and power. No hard work, no extra effort, just celebration and awareness. Now how often do I say that?!
Today we connect to the Light of the Creator without any effort, and we stand a terrific chance of finding our life's partner, and happiness. As Rav Berg has shared, the day possesses enormous potential to wash away the negativity in our lives, too.  By means of this consciousness we can do that; we can be nourished, balanced and healed all at once.
It is said by the kabbalists that the minute we seek a soul mate for the sake of advancing more than ourselves—the world—when our desire to share abundance with the world, and not just for ourselves, that is when we find everlasting love and happiness.
Our love spans so much more than just ourselves. Our connection and dedication to sharing Kabbalah, our students, the world… is part of what makes our connection all the more real. To have the ability to be on this journey and path with Michael can be summed up in these words – I was lost and then I was found. And now and again when I may feel lost, he finds me once again.
"The minute I heard my first love story, I started looking for you, not knowing how blind that was.  Lovers don't finally meet somewhere, they're in each other all along." ~ Rumi
Today I celebrate my special somebody.  Happy Anniversary, Chooly.
Recommended Posts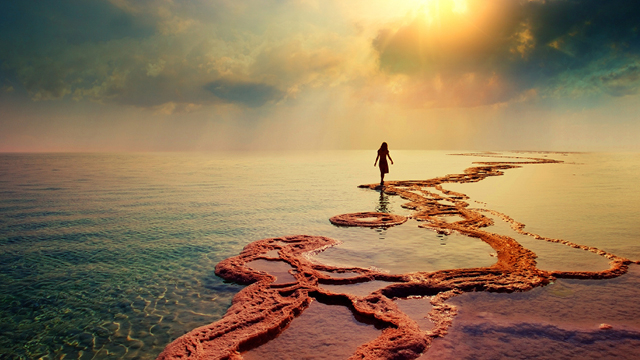 August 24, 2023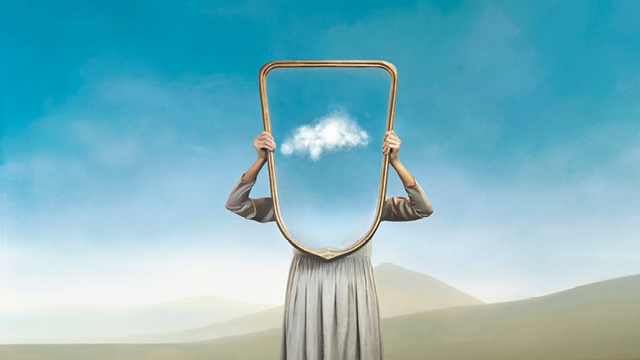 August 10, 2023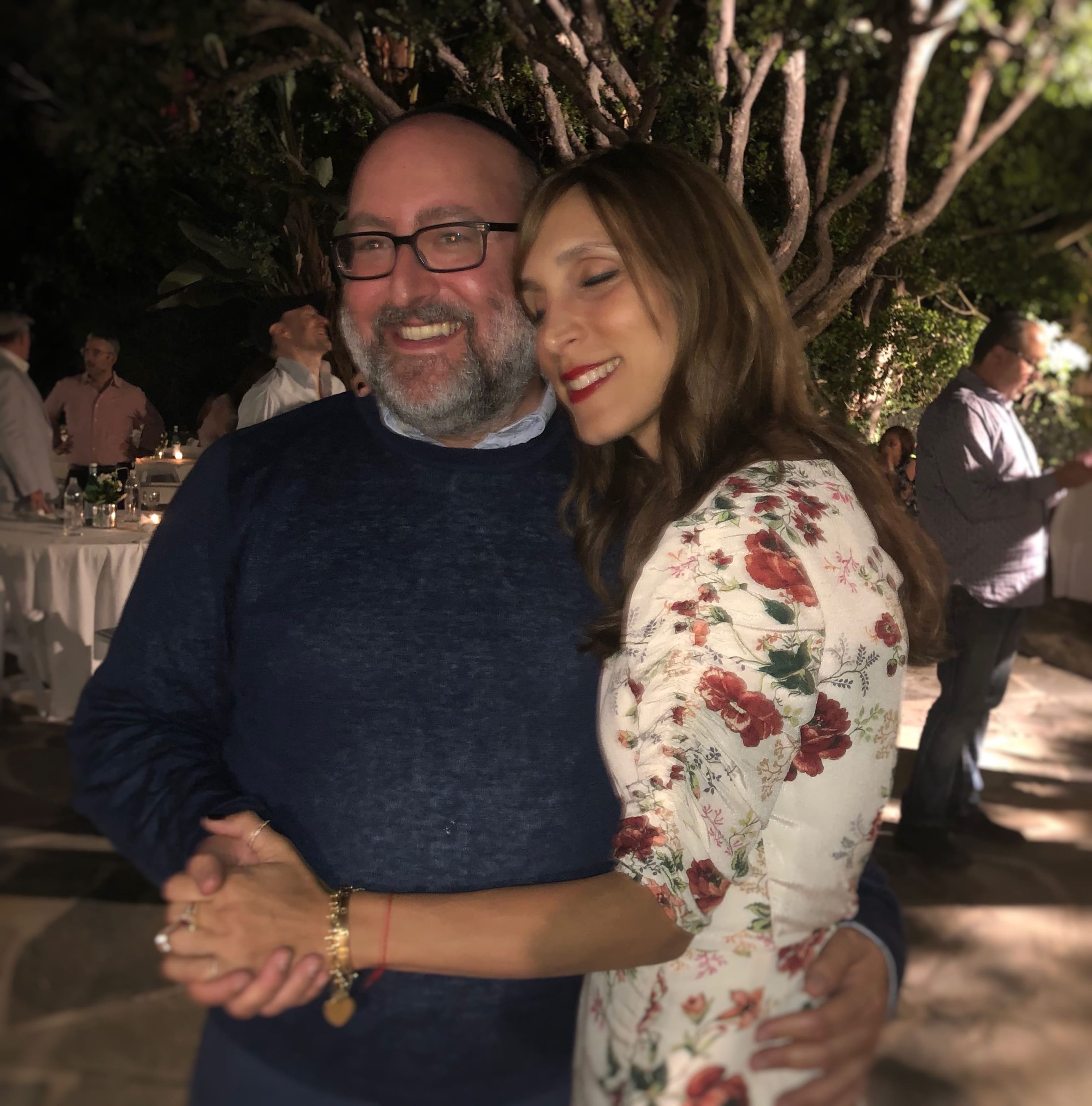 August 3, 2023