This is all for the best. I trust the Creator and the process of life. – Rav Berg
No matter how wonderful life is, it will always have its challenges. Difficult times, while far from enjoyable, are actually a gift from the Creator. Certainty is accepting the idea that life's process is really the purpose. All that we experience—even if it comes in the form of chaos or something we don't want—is ultimately for our greatest good and will bring us closer to our true potential. If we practice this certainty, then we can come to a point where even tremendous challenges don't affect us and the opportunities for growth that await us become clear and obvious. We actually SEE what it is we need to change the most.
The Rav shared the following message on certainty:
To manifest a spiritual protection shield, it is imperative that the consciousness of certainty is in every decision that we make throughout the year. As strong-willed as we might be, most of us cannot maintain this very necessary awareness during times of chaos.

In those moments of chaos we struggle, remember that we have that choice to connect to the power of certainty. The Bible tells us, Remember, Remember, and don't forget, Zachor, Zachor, Lo Tishkach. There is not a single word or letter in the Bible that is superfluous, so what is the necessity of the repetition? By the time we read the second remember, we have already forgotten, and need to be reminded not to forget. But why should we have to remember? Why weren't we created programmed with certainty? Because doubt is the illusion that keeps us earning the Light.

There is a paradox here. When things get tough will we say, "where are you Light?" Or will we remember that this is what life is all about, and that this is only a test. It is not ingrained within us not to be ashamed, not to be afraid, to say, "no, I will not accept it." The idea that chaos is a choice that rests upon consciousness is unthinkable. But this is the work of the Centre, of Kabbalah, of the Zohar – to open up the consciousness of people, to understand that ultimately the success or failure of humanity's effort in the removal of chaos depends only on consciousness. The only remaining aspect of our spiritual work is to create certainty, to create an environment where we can remember that it is our consciousness that is in control!
I know, without a doubt, that there's a greater power at work in my life, one that sees the big picture and knows what I really need rather than what I think I need. Don't get me wrong, I make my plans and I hope they will manifest, but I much prefer to depend on the plan that The Creator has for me. To do so, I need to remind myself often that His plan may be very different than the one I envisioned.
I recently received some difficult news regarding my son, Joshua's education. It is an area that when things are unjust, it strikes a nerve. Providing services that help children, especially children who have more limitations and challenges than other children, shouldn't be more challenging. But boy, are they ever. I will always advocate for Josh to get the best education and opportunities that life has to offer him. So when I got the news that Josh would need to enroll in a different school the day before the school year started, well, I was irate. To be very clear, I got a call Friday afternoon of Labor Day weekend. Schools are all closed on Monday, and the first day of school was Tuesday. Josh had nowhere to go!
When someone comes to me with a similar problem, this is the advice that I give them:
There's nothing more difficult than consistently having moments when the plan goes completely awry, and instead of becoming angry or sad, choose instead to accept them, trust they are for your greatest good and ultimately, enjoy them. Embrace the moments when everything seems to be going wrong and come to realize that you are precisely where you need to be.
I'll be honest. I wasn't enjoying the process and I had decidedly not embraced the decision that had been made for me. And that's ok. It's a process. It took 3 days before I came to realize I was having a hard time accepting how the message had been delivered, the lack of kindness and dearth of human dignity in the message, "We don't want your son at our school." They were also not forthcoming about the true reasons why they made this decision.
But this is what I walked away with:
Their lack of kindness is on them, not me.
Because this has happened I had to ask myself, "Where can I be kinder?" Answer: In those moments it is most difficult for me to do so.
Totally accept the process. I really didn't feel that was where Josh should be going to school anymore. This pushed/forced me to take the steps I needed to.
The goal is to have all your feelings, go through your process and eventually end up with the knowledge that everything is precisely as it should be. The greater your connection and trust in the Creator, the faster you make that realization. Three days isn't bad, but my goal is to get there in three seconds.
We are still in the process of finding a new school to enroll Josh in. Because we only found out that his school would no longer accept him after the school year started, we have not found an opening for him. However, I know we will find a school that is a better fit, one where he will get the support, nourishment, and education that is appropriate for this phase of his growth.
In life, just when we think the tough times are behind us, *Bam* another hurdle pops out of nowhere! We question, "Why is this happening?! When will this stop?!" The question we should really be asking is what do I need to learn from this challenge? What is the message for me? What is my opportunity?
But we often don't think to ask these questions, or alter our consciousness from one of a victim to one that is like the Creator, unless we elevate our vision and know that there is a greater design at work. The challenge here is that we lack clarity of vision. The more clarity we have of the bigger picture, the closer we are to attaining true happiness, freedom from fear, stress, and sadness because we align ourselves with the Creator's plan. Trust the process ahead, no matter how stark, unfair, or unjust it seems.
THOUGHT INTO ACTION
It is estimated that we experience between 3 to 8 frustrating moments a day. Today, see that as 3 to 8 messages from the Creator and opportunities for growth. It's ok if you find yourself becoming angry or frustrated. Allow yourself to feel it, then let it go and look for the good in the situation.
Recommended Posts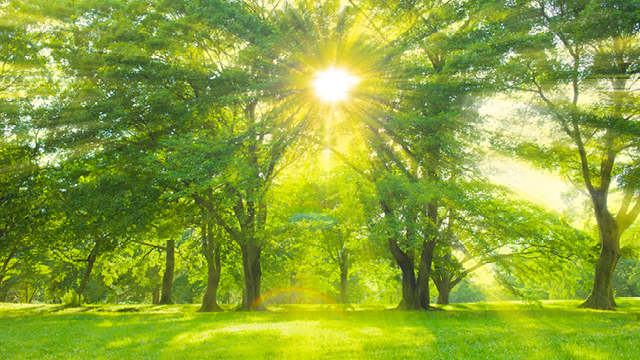 September 21, 2023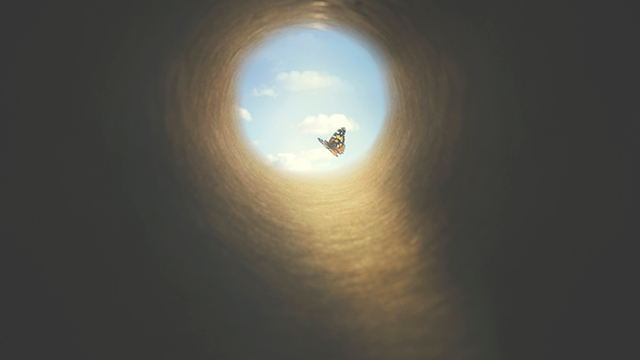 August 31, 2023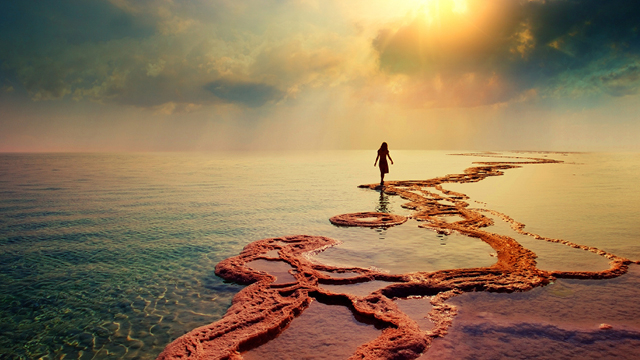 August 24, 2023