I was chatting with my mom the other day. I asked her how she was and she said, "Oh, you know, it's Monday again." After she had just returned from a 10 day European vacation, I asked her how it was to be home. She said, "Oh, you know, back to life, back to reality." I was saddened by what she said, because to me, when people say this, and a lot of people do, it's as if they are just waiting for life to end, so to speak. This resigned response of 'it's Monday again' implies a sense of routine. There is little going on, same old same old, nothing new to report, no living-in-the-moment, no excitement for the possibilities of a new day. So many people live a life of responsibility, being the one who will show up and do the right thing; what does the "right" thing even mean? It usually means doing the RIGHT thing for others, but not necessarily for ourselves.
My mom is not the only person to get stuck in a rut. Almost all of us get caught up in the day-to-day effect of life, crossing our t's, dotting our i's, eat, sleep, work, lather, rinse, repeat. Why do we do this?
Life is so full of wonder, so full of unexpected surprises, and challenges. In fact, no day should feel the same as the last if you are living your potential – your true purpose and calling. Life is a menu filled with options to choose from, and you can order whatever you desire. Choose differently. You don't have to eat meatloaf every Monday. You create your reality!
My mom is a hard worker, responsible, a loyal wife, and an amazing cook – ensuring that my father is well cared for. She is pretty well versed in looking after others before taking care of herself. She did this for her three siblings, for her parents, then for her children, and still to this day for her husband. And this, in my opinion, is why she feels the way she does.
I'm reminded of last summer, when I was driving to the Hamptons with my Mom, my husband and my kids. I was excited to have my mom with us, and to take her to a place she'd never been before. Although she grew up in New York, like most things, there was another world she wasn't aware even existed outside of her neighborhood. I was as excited to introduce her to The Hamptons as when I get to introduce my children to a new place or experience. There we were driving along Montauk Highway, my mom wedged between my kids in the backseat, I was pointing out different organic farms along the way, when a song by Dido came on the radio.
Two weeks away feels like the whole world should have changed,
But I'm home now, and things still look the same.
I think I'll leave it 'til tomorrow to unpack,
Try to forget for one night that I'm back in my flat.
On the road where the cars never stop going through the night, to a life where I can't watch the sun set…
I don't have time.
I don't have time.
I've still got sand in my shoes…
As I was driving, I glanced into the rearview mirror and saw my mom's face, with tears running down her cheeks. The reality was, the minute she'd get back home she would still have sand in her shoes and nothing would have changed about her day-to-day life. My mom loves to play tennis – it's something that brings her great joy – yet she has not played a game in almost 10 years, because she hasn't made the time to play. My mom has been so diligent in her efforts to take care of everybody else's needs that she hasn't given herself permission to want.
People who put everyone before themselves never end up having time to tend to their desires, or worse – they forget what it is they wanted, and eventually, over time lose their desire altogether. The scary thing is that most people spend their lives doing things they dislike, taking them far away from their goals, leaving them to live a life they were not intended to live. There is always enough time in life if you spend it right; when you want something badly enough, you make time for it regardless of other commitments. The truth is, most people don't give themselves permission to want something badly enough.
Only we can create the life we want. We can be agents of change by honoring and respecting the desires and dreams we have for our lives, but none of us can honor our purpose in life, when we live our lives for everyone else, or according to the standards set by others. As long as we keep putting somebody else's desires before our own, our dreams will take a back seat. We need to give ourselves permission to pursue happiness, because we are all deserving of fulfillment and joy.
When we feel stuck in our lives, carrying around our disappointments like sad reminders of our failures, or when we fall into a place where we lack excitement or desire, we often feel hopeless. But the reality is we can always transform our circumstances. There is nothing and no one holding us back but ourselves. We are not trees; we can move, we can uproot and go someplace better. As human beings we can change because we have free will. Sadly, we don't seek the change we desire because we think it will happen on its own, or that it simply cannot happen for a number of reasons… lack of time, money, means, and on and on.
Start making the changes you desire. Employ curiosity as a means to getting what you want, because curiosity is so much more than just keeping an open mind, it's about never putting a limitation on what is or isn't possible. Let your imagination soar, and take the small steps towards making it a reality. Believe you are worthy and deserving of a fulfilled life, and be proactive in your pursuit, because no one else can, or will, do it for you. In short, create your own reality!
THOUGHT INTO ACTION:
What dream of yours is playing second fiddle to someone else's? Give yourself permission and take one step toward your goal, and make the effort required to fulfill it, no matter how uncomfortable it might feel. Remember that true transformation comes from stepping out of our comfort zones.
Recommended Posts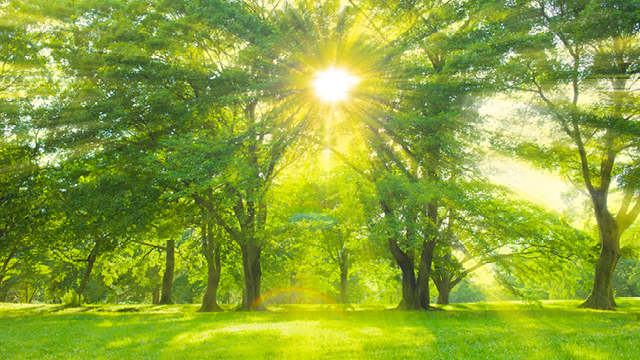 September 21, 2023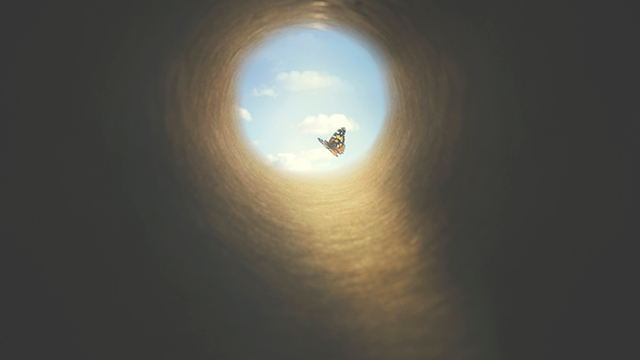 August 31, 2023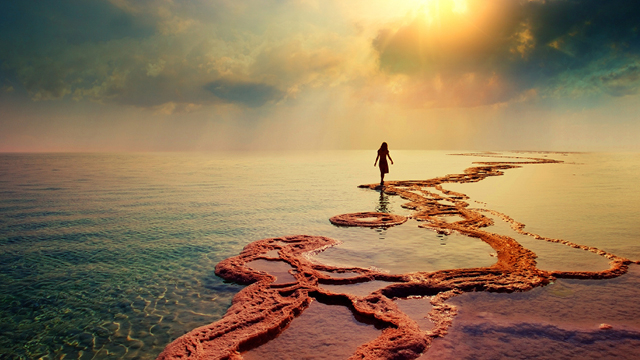 August 24, 2023