It's a new year! A clean slate. And we rang it in with a flourish, didn't we? The crowds gathered, the ball dropped, and fireworks flashed across the globe in hourly increments. Yet flourishes aside, the energy of this time remains at peak potency. It's a time when we can look back and see how much we've grown… and then look forward with a renewed sense of our intentions and desires yet to be realized.
So intentionally speaking, how's your year going so far? You've had a whole four days to get things rolling. What have you decided to leave behind? What will you bring forward into 2023? Do you feel energized, charged, and optimistic? Have you shifted all gears to go?
Chances are, most of us may shift up or down (or left or right), but in the long haul, we're likely to stay the course pretty much as it is. In fact, a new UK study found that two-thirds of those who made New Year's resolutions last year had abandoned them by February. And earlier studies suggest that only around 9% of all people who make resolutions will keep them. Why? What is it that makes it so difficult to keep ourselves on track with the positive changes we seek?
It has to do (at least in part) with intention (or lack thereof). It's easy to say that you want more money or a better job, for instance–but have you thought about why you want this or any other goal you've set? What is the intention behind the goal?
With this in mind, here are three surefire steps to help you get beyond the goal-setting and get to the goal-getting:
1) Make an intentional plan and put it in writing.
If your goal is a destination, and you are the vehicle to get there, think of your intention as the engine that powers the process. The problem is, too many people believe they can create real change in their lives without considering the underlying mechanism. But by connecting with the greater reason for wanting each of your goals, you automatically increase the potential for achieving them!
For example, instead of setting a vague objective, such as, I want to be healthier in 2023, try infusing it with positive intention: I want to improve my health so that I can be more playful and present for my children and family, which will further enrich all of our lives!
An intentional goal includes the reason for making something happen. And some (such as the one above) also carry more light and power from a spiritual perspective, as Step 2 explains.
2) Make sure that the "Why" goes beyond the "Me."
If you want to do or achieve something for yourself, that's fine, and it's not impossible for you to make it happen. However, know that the most powerful intentions are those that benefit others as well. Intentions are less about doing and more about being.
When our intentions include a desire to receive so that we might share with or help others, it's as though we've installed a turbo engine in our vehicle. We connect directly to the light when we set out to better the world! As my husband, Kabbalist Michael Berg, put it, "Once a person decides to do the right thing—to do whatever it takes to connect to the Light of the Creator—miracles will occur to support their efforts." Positive, generous intentions not only help us to better navigate the road ahead; they also almost guarantee that we'll get there faster and with more staying power!
And just as any map to a destination includes directions–right, left, this street, that avenue–so do our intentions need specifics. This leads me to the third step in seeing through your New Year's resolutions:
3) Get specific, and then get moving!
Author and professor Joanne Dickson wrote that many resolutions fall short due to a lack of specificity in how to achieve them. For instance, saying "I want to get fit" is less likely to bring follow-through than would a specific plan to walk with your neighbor Fran every Tuesday and Thursday. (And then calling Fran to hold you accountable!)
So if your top goal is to improve your diet, write down exactly what that entails. Will you shop differently? Cook differently? Choose restaurants that serve healthier fare than those you tend to visit? Which ones, then? Write down the details that will support your intention, find support from others where it's needed, and update your calendar with the details.
Yet even with the directions (or specifics), unless you have movement, you're not going to make any real progress toward that goal. The vehicle for transforming your intentions into real change lies in action. In other words, make sure you DO something every. Single. Day. Kabbalah teaches that even tiny efforts in the right direction invite in more light to help propel us forward, which in turn brings in even more light. This is how real momentum is generated–both in the physical and the spiritual realms!
So as the year gets underway, go ahead and rev up the turbo, brave the road each day brings, and drive ahead with intentionality. Don't get distracted by any naysayers (or negative thoughts, situations, or habits) that try hard to veer you off your course. And soon enough, you'll be pulling into the driveway of your destination, with light abounding.
I'm grateful to be on this journey with you, today and every day. Here's to light, love, and the best of intentions in 2023 and beyond!
Recommended Posts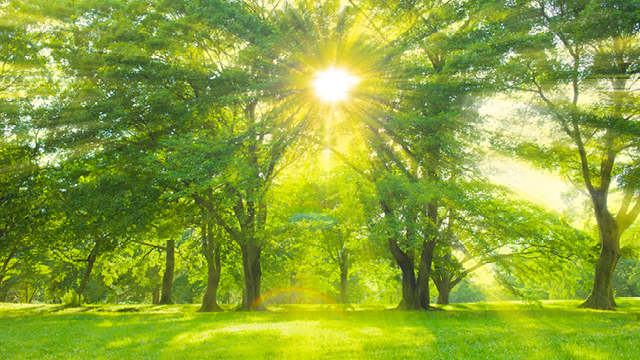 September 21, 2023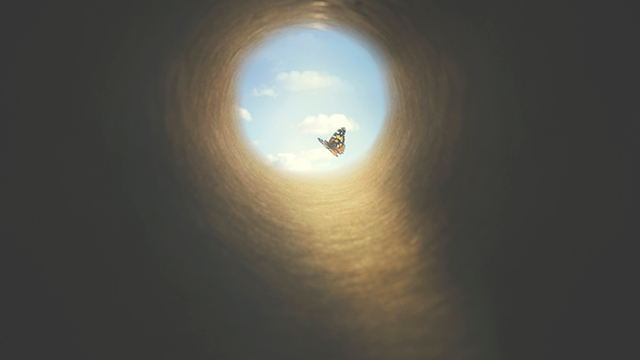 August 31, 2023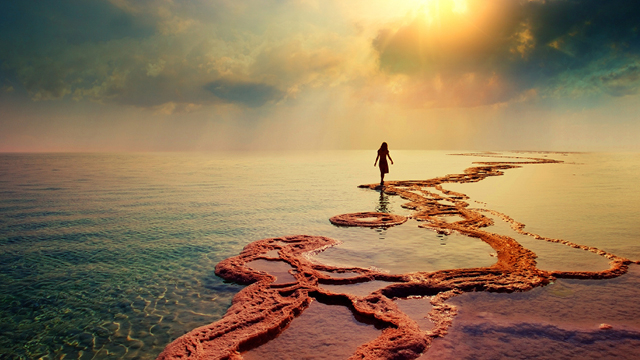 August 24, 2023